Home Computer Users:
All too often, instead of computers working for people, people are working to get their computers to do what they are supposed to.
We can help!
---
With Basics:
Remove viruses, and get windows up and running again.

Set up a home network, wired or wireless, and make sure it is secure.

Set up new programs or hardware.

Upgrade your system to a newer version of windows.
---
Get More Out Of Your Computer:
Training with: Windows, Word, Email, Internet, Scanners, Printers, Networking (wired and Wireless).

Customize Windows settings, making it more efficient, and pleasant to work with.

Choose and set up a new computer, and smoothly move all your "stuff" over.
---
Get More From The Internet:
Share the internet between 2 or more computers.

Get you your own, free, E-mail address.

Show you how to get your own, free, Website.

Help you begin to design your own website.

We can even help you get your own domain name, imagine: www.yourname.com. For less than $20.00/year!
---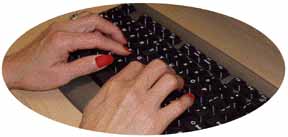 We want you to love your computer again!